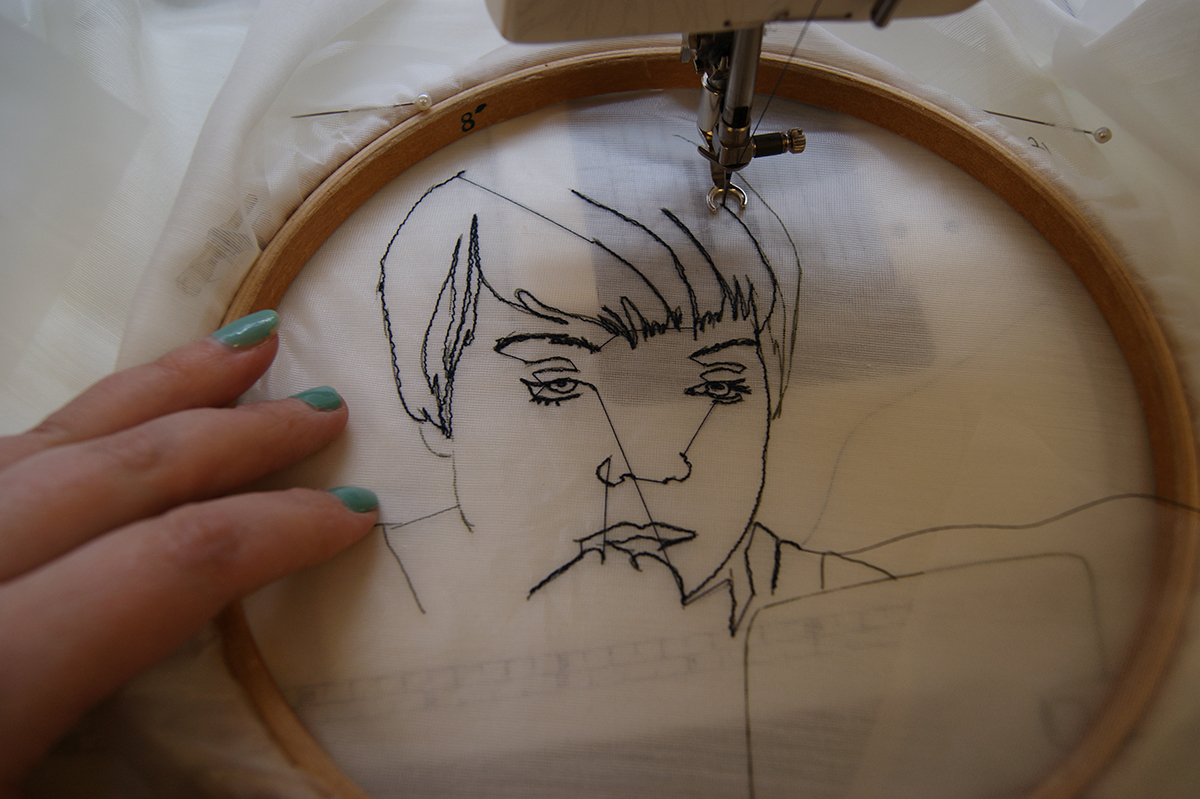 Prize winning textile designer and illustrator Naomi Ryder utilises embroidery, drawing with stitch to create delicate and beautiful, contemporary images of everyday life.
Naomi's 'Out of the Ordinary'  includes familiar themes such as 'British Birds', 'London Architecture', and 'Girls Getting ready for a Night Out'.
Naomi has been illustrating to commission on a bespoke basis for many years. Previous clients have included the V & A, Southbank Centre and Mary Portas.
A little bit about Naomi's work:
All designs begin life as a sketch, they are then stitched, Photoshopped and finally printed in full and vibrant colour. Pattern has been integrated into pieces such as gift wrap and notebooks.
Embroidered Pictures and Bespoke Commissions
All of Naomi's illustrations are stitched with free machine embroidery. These pieces are often sewn on wool or silk fabrics and presented in a simple frames to enhance the piece. Naomi also creates bespoke products for shops and galleries.
Feel free to email Naomi at naomi@naomiryder.co.uk for bespoke commissions.